At Attom, we believe that with the rapid development of 5G, IoT and other technologies and applications, the amount of data will increase exponentially. In order to deal with network congestion, latency caused by the explosion of data and other security issues, the most feasible solution at present is to reduce computing to the edge. Micro Data Centers equipped with edge computing will usher in explosive growth in the future.
According to a forecast by Technology Business Research: Amazon, Alphabet, Alibaba, Apple, Baidu, Facebook, Microsoft, Rakuten and Tencent, which operate the biggest hyperscale data centers, also now are making initial moves to "own the edge" as well. By 2023 they could be devoting as much as 50 percent of capex on edge computing.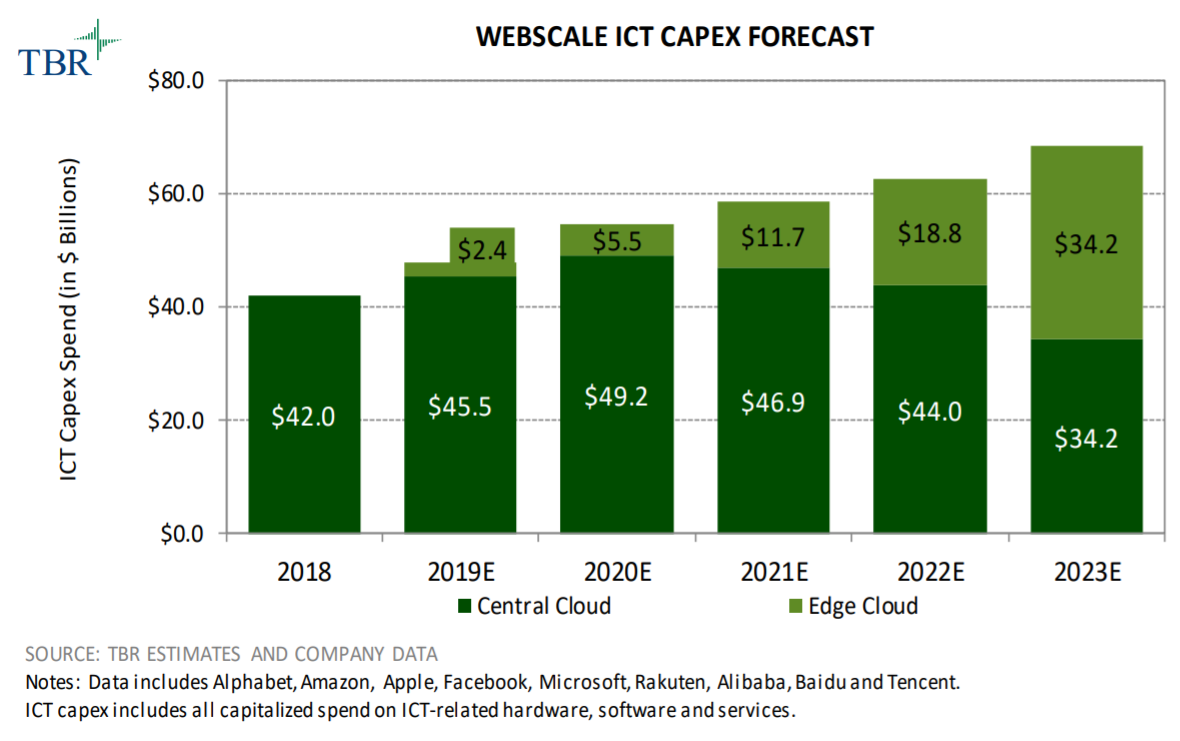 For connectivity providers, an obvious question is whether the new potential "partnerships" with certain hyperscale providers represent and represent the value and benefits of connectivity providers and their numbers.
If partnerships can be established between ecosystem participants (for example, central office owners, cell tower owners, connection providers, and data centers), edge computing facilities will expand faster.
The tricky task is to close the deal and diversify revenue in a way that participants consider fair. Of course, the ultimate channel conflict seems inevitable. It is worth noting that multi-cloud trends and markets for edge data center space and support (from racks to compute cycles) may create several niches.
AWS has signed contracts with Verizon, Vodafone, KDDI and SK Telecom as access partners, and seems to be leasing data center space from operators. So, at least, every telecommunications partner seems to be getting some data center lease revenue from AWS, and AWS places its servers in a telecommunications rack (presumably often in a central office).
…
Centralized cloud services may be out of date, Cloud + Edge coordination is more likely to be the future.  If your views are similar to ours, please contact us for cooperation opportunities in the micro data center.
Source: [here]