We Believe the World is Being Totally Connected with Digital Intelligence
We create Prefabricated Micro Data Center to build foundation of digital future.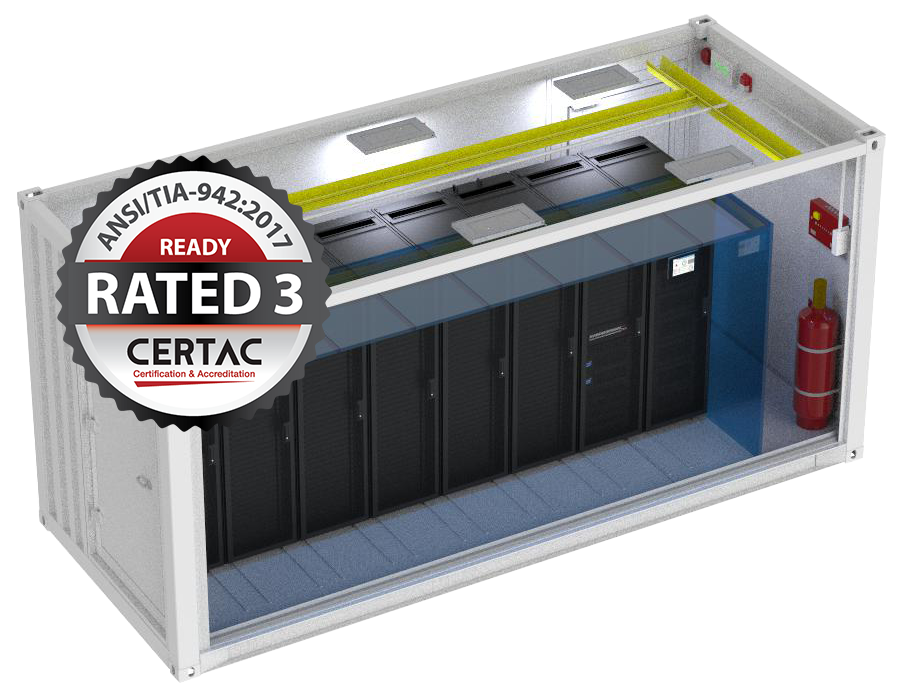 AgileCub 2.0 – Container Micro Data Center Solution
Optimized Every Aspects of Container DC Designs.
As one of the pioneer in modular data center, we are dedicated to exploring innovative solutions to provide more energy efficient, economical and flexible configurations, and better match to your current and future needs.
From single container data center to multiple container modular architecture, we provide you with sustainable solutions to invest as you grow.
Maximized IT Space
8 racks in 20F container, and 18 racks in 40F.
Standard wall mount cooling will not occupyrack space.
Sliding racks for easier service operations of IT.
Hybrid power system with UPS / Power panel / battery in same rack.
Optimized Energy Efficiency
25%
less energy consumption.
Various efficient inverter precision air conditioning options provide energy-saving solutions.
Multiple free cooling options including indirect free cooling, or direct air free cooling.
Cold aisle containment no hot/cold air mix.
High efficient components including inverter compressors, EC fans and green refrigerant.
Rapid Deployment
20%
quicker deployment speed.
Rugged designs suitable for all environments and applications. Outdoors, rooftops, warehouses, oil rigs, remote sites, can provision in any location with no pre-investment.
All-in-one design, factory prefab and commissioning enable fast deployment.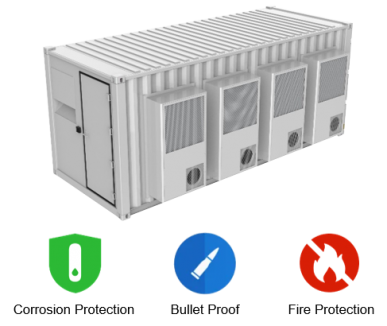 Comprehensive Protection from Container Construction
Build from scratch with ISO container standard.
Salt spray standard: 750h.
Thermal protected with rock wool.
withstand 30 m/s wind speed under working condition.
Fire protected options up-to 120min.

Bullet proof

options for high security sites.
C5M High Corrosion Protection options for coastal sites IP55 water/dust protection.
Operating temperature: -40℃~55℃.
High ECO Efficiency, Integrated All-in-One Wall Mount Precision Air Conditioner
Precision cooling system with high efficient EC fan, inverter compressor, EEV and smart controller system.
CFD optimized cold/hot air containment system design to match airflow precisely and support high density applications.
Optional direct / indirect free cooling system to lower down data center PUE.
Prefabricated and pre-tested system to deliver designed efficiency with minimum onsite installation and commission jobs.
Precision cooling system designed with Green refrigerant and no water consumption for cooling effects.
Precision Cooling System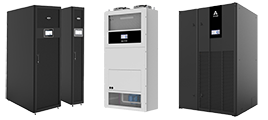 Wall mount cooling as standard design.
Full range inrow cooling / Room cooling options.
Built in smart sensors and Web/SNMP/RS485 monitoring access.
Work up-to 55C ambient temperature.
All types of free cooling options.
IT Rack System
1800kg static loading capacity IT racks.
2 types width / 2typs depths options.
Optional with cold/hot aisle containment systems.
Sliding in front/rear direction for easier service.
Optional with access control for better management.
UPS Power System

Rack UPS as standard design.
Wide range modular UPS rack mount / floor mount options.
Optional 48VDC rectifier with standard 19" rack mount design.
VRLA / Lithium battery by configuration.
Basic/Smart PDU per configurations.
Built in power distribution panels configurable to T1~T4 uptime level.
DCIM System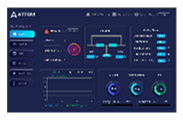 Full communication to UPS, cooling, power panel, and all type of sensors.
Integration with access control system.
Integration with video surveillance system.
Local display and settings on touch screen, 10/21/42inch display options.
Remote accessible from web, SMS, Email, Modbus-TCP. Optional with SNMP.
Access Control System

IP55 3 in 1 type (pin/password/fingerprint) access control protection.
Management by standalone software.
Integration with DCIM system.
Fire Protection System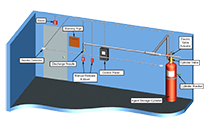 Early fire detection system.
Smart fire panel for easier fire detection and management.
Fire agent of Novec1230/FM200.
Attom AgileCub Micro Data Center Brochure
Attom Micro Data Center User Manual
When Micro Data Center Meets Edge Computing