We Believe the World is Being Totally Connected with Digital Intelligence
We create Prefabricated Micro Data Center to build foundation of digital future.
SmoothAir – Row Mount Precision Cooling
Row mounting and airflow front/side discharge design bring cooling closer to the heat source, with intelligent controls that dynamically regulate output for improved cooling efficiency. Multiple configuration with air-cooled, water-cooled, and chilled water types, high reliability with world leading brand components support -40C – 55C continuous working. Full range of models are available to meet the needs of today's IT environments.
Suited for:

Finance & Banking,  Education,  Medical,  Government,  Enterprise, Telecom, etc.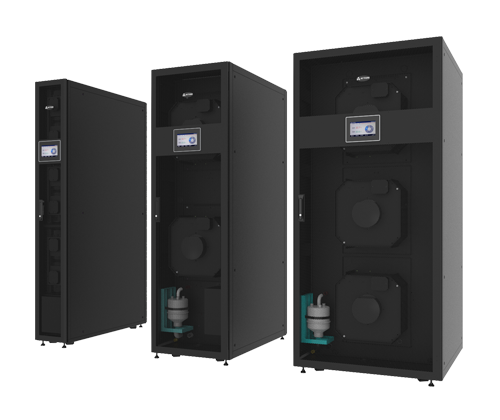 Sustainable Energy Efficiency
Top components from leading brands and unique design assure high reliability of products.
Available in multi size and seamlessly fitting into the IT rack system, you can make the most of your valuable real estate while ensuring efficient cooling.
Inverter compressor and EC fan with intelligent control system ensure precise temperature control.
Indirect Free Cooling with Refrigerant Pump Technology for minimizing the energy consumption of the Inrow cooling system.
Green Efficiency Free Cool
Indirect free cooling with refrigerant pump technology, PUE low to 1.2.
No water consumption during free cooling mode.
No water loop introduced into server room, no flooding concern.
Indirect type No dust, moisture concern.
Automatic mode switching, and no complex maintenance and service.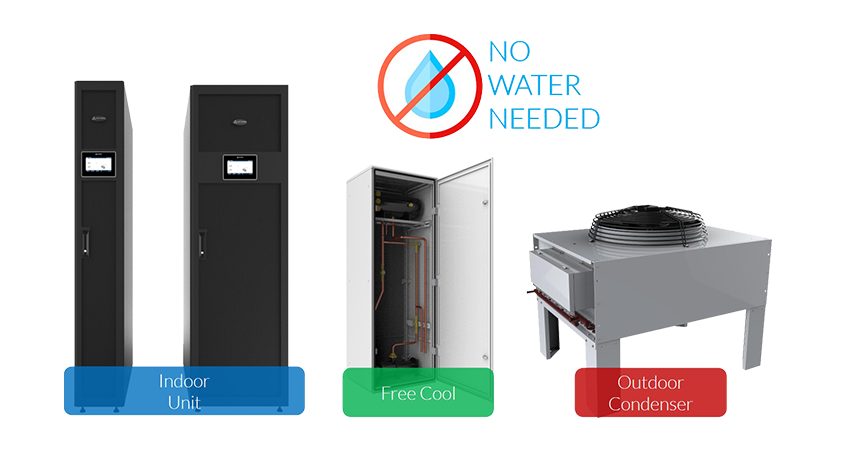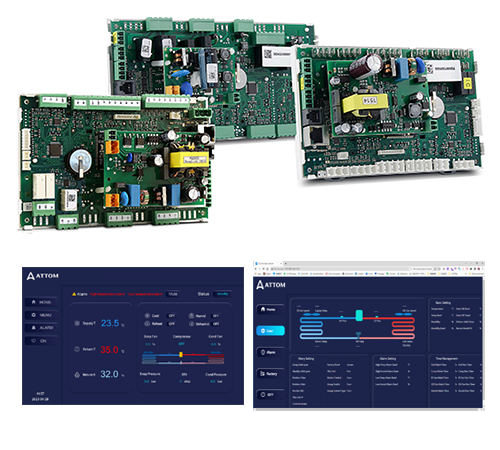 Intelligent Control System
Industry leading smart control system, with insightful sensor data and intelligent control logics.
All digital control to major components, maintaining optimum working status, and flexible adjustment per onsite working conditions.
1000+ alarm records, and 7days history pressure curve records, 7days history temperature curve records.
Smart monitoring protocols: Web/SNMP/Modbus/Bac-net/Email/Dry contact/IPV6.
Teamwork function including Master/Slave Working mode, Master Control mode and Force Working mode.
Built in web server support visit with web-browser from computers and mobile devices, can view ,control unit through web.
Contact Us Now
Searching one-stop cooling products for your MDC?
Talk to our industry experts to select the cooling product solution for you.
Contact Us Now
Highly Customized Options
Available in three widths and three depths, air flow front / side discharge, and adjustable vent air baffle. Allows us to provide a customized fit for different data center configurations. Suitable for racks from any manufacturers, you can also easily expand or reconfigure your cooling infrastructure without disrupting the existing setup.
All Types of Cooling System
5.6-90.1kW
300/600/900 Width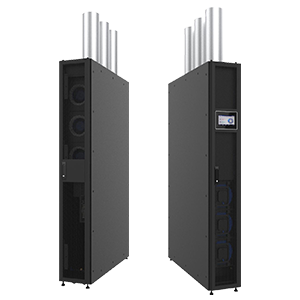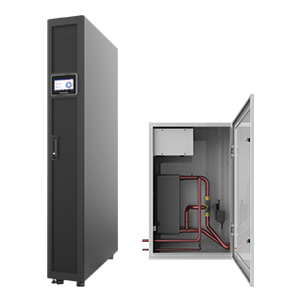 5.6-90.1kW
300/600/900 Width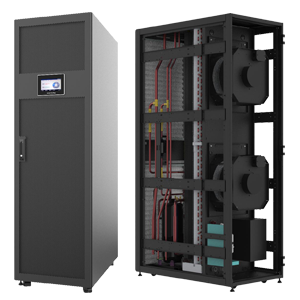 28.9-65.8kW
300/600mm Width
Inverter Compressor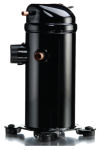 Stable temperature control per heating load by adjusting compressor output.
Reducing energy cost and improve compressor working life.
Green refrigerant R410a/R134a no ODP effect.
Capacity adjustable 30%-100%.
EC Fans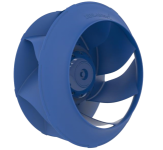 Best in class design and reliability.
Highest efficiency EC Fan system.
Speed adjustable 0%-100%.
Direct drive system no belts easier replacement and service.
Higher external static flexible for special application.
Electronic Expansion Valve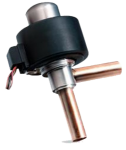 Automatically modulating refrigerant flow per system requirement.
Better COP performance during low temperature season comparing TEV system.
Better refrigerant flow feeding during compressor startup, to reach higher reliability of compressor working.
Attom SmoothAir Inrow Cooling Brochure
Attom SmoothAir Inrow Cooling User Manual