We Believe the World is Being Totally Connected with Digital Intelligence
We create Prefabricated Micro Data Center to build foundation of digital future.
Micro Data Center for 5G & Telecom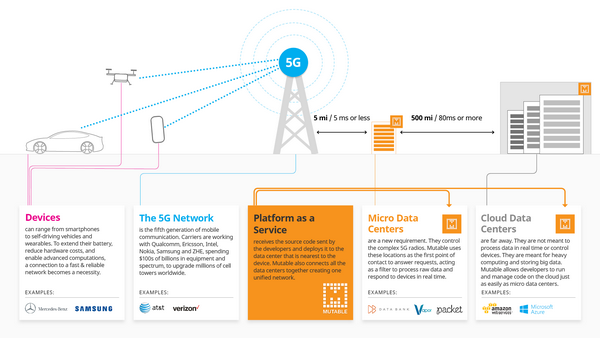 5G will have a service-based architecture, meaning that network functions can be delivered as service components. The 5G network has evolved far beyond the traditional mobile broadband of networks past.
5G also represents a material refactoring of the underlying design and physical hardware for the telecommunications radio architecture and network. Proprietary radio network hardware now shifts onto white-box x86 or ARM-based servers. This important change means that 5G
services will be implemented as Edge Computing on cloud-based hardware in Micro Data Centers. In this context, 5G will become a major demand driver for the distributed data centers since 5G propagation is reduced compared to 4G LTE and will require many more antennas and more Micro Data Centers to support the growth and scale of 5G deployments.
5G mobile networks will use Micro Data Centers (as Mobile Edge Computing) to provide efficient local data services (i.e. local content caching or shunting internet traffic that reduces back-haul traffic and core network loads). Micro Data Centers may also help redirect edge traffic away from the carrier networks to local public internet networks (local bypass), making better use of scarce carrier network resources.
Attom Micro Data Center solution will help 5G Telcom provider saving cost, simplify deployment and management, while is easy to duplicate across the distributed sites.
Contact Us Now
Considering Micro Data Center for 5G & Telecom Application?
Talk to our industry experts to define the solution for you.
Contact Us Now
Highlight Product Models for 5G & Telecom
AgileRak ATM-06E
Data Center in a Rack
Space: 29U IP40 protection
Power: UPS 6kVA
Cooling: 5.6kW
Security: access control, video monitoring
Fire: fire extinguisher and early detection
DCIM: full managment of power, cooling, temperature & humidity, smoke, door, etc. Local and remote access.