We Believe the World is Being Totally Connected with Digital Intelligence
We create Prefabricated Micro Data Center to build foundation of digital future.
AgileCub – Container Micro Data Center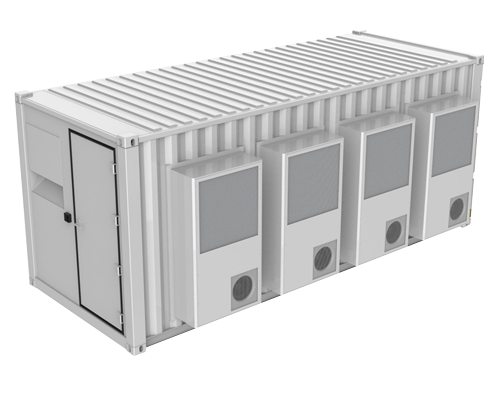 Easy Deployment
Within one day, you can deploy the IT equipments and power on your business. Pre-manufactured and fully tested means that no-extra on-site engineering required to activate the product.
Easy Management
Design once and deploy anywhere. By this standardized architecture and remote monitoring platform, you can gain control of these critical assets, reduce risks, operational costs and improve service level.
Easy  Expansion
Buy small then scale to big. These stand-alone scalable solution means you can plan and invest your IT assets step by step while your business grows. Invest only when necessary.
Easy Customization
Lego style components designed by experienced R&D team support diverse customization including capacity configuration, redundancy configuration, mechanical and software modifications. 
35% more IT rack space, 25% less energy consumption, 20% quicker deployment speed.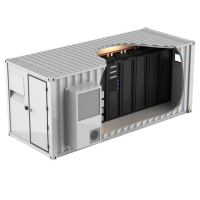 Cabinet System
Fully closed IP55 container system provides safe space for IT equipments with the total service life more than 10 years.
Design provides fire protection 120 minutes, thermal protection and harsh environment of seismic, windy and salty application.
Cooling System
Wall mount cooling system saving white space for more IT equipments and adaptive upto 55C outdoor temperature.
Better efficiency performance benefiting from the free cooling option, and hot/cold air management design.
Power System
Rack mounted power system feeding power of AC or 48VDC provides good power quality protecting IT equipment for the target availability.
Matched battery system configurable to guarantee business continuity.
Monitoring System
The monitoring system collects and displays all MDC information, such as temperature & humidity, smoke, door opening, power and cooling status.
Supports remote web access, email alert, SMS alert, and SNMP protocal for higher integration.
Security System
3 in 1 (fingerprint/pin/RFID) IP65 access control system provides full protection and supports user management and logging records.
Camera system provides remote video monitoring to learn assets status in any time of situation.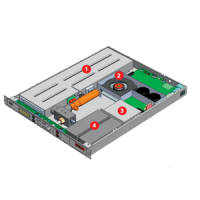 Fire System
Rack mounted fire system automatically detects system fire status, and release the built in FM200 gas to extinguish the fire.
Early stage fire detection system sends alarm before the fire causes any damage.
Attom Micro Data Center Brochure
Attom Micro Data Center User Manual
When Micro Data Center Meets Edge Computing